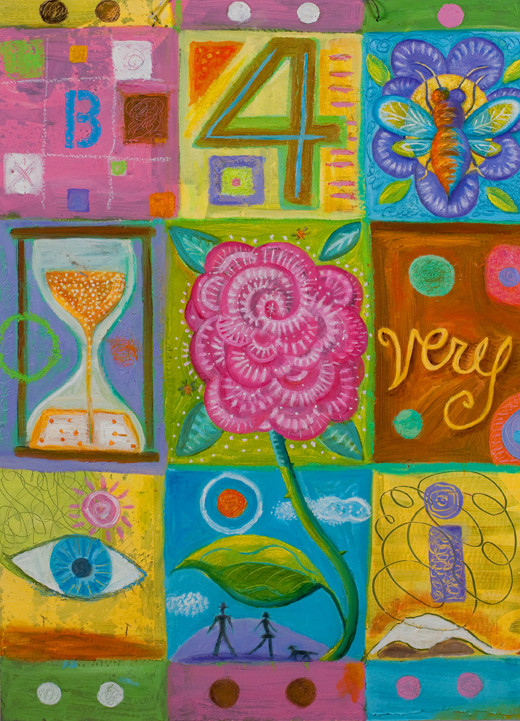 In 2008 I began a series of paintings dedicated  to species of birds, trees and plants
whose existence is threatened by loss of habitat and climate change.
The retablos are painted on salvaged metal, old advertising and traffic signs. Many of the series are on portions
of an old metal sign that had been used to advertise a housing development (on what had once been a meadow)
in Ojai of the 1960's.
scroll down to view retablos completed so far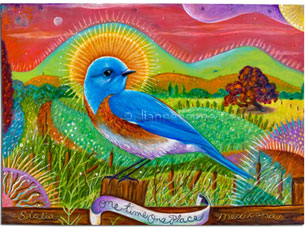 western bluebird (salia mexicana) © Dianne Bennett
Click here for fine art prints of western bluebird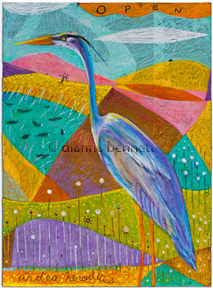 ardea herodius, great blue heron Ojai Valley Meadow Preserve © Dianne Bennett
Click here for fine art prints of great blue heron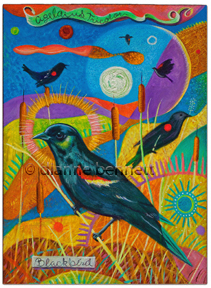 tri-colored blackbird Ojai Valley Meadow Preserve ©Dianne Bennett
Click here for fine art prints of tri-colored blackbird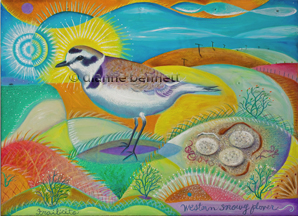 western snowy plover Ormond Beach wetland preserve ©Dianne Bennett
Click here for fine art prints of western snowy plover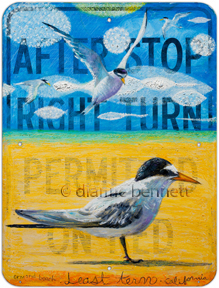 Least tern Ormond Beach wetland preserve © Dianne Bennett
Click here for fine art prints of least tern